Women's Day at the Relais de la Malmaison
Published on 19 February 2017, dans Hotel
This year, on the occasion of International Women's Day, taking place on March 8th, you are invited to celebrate your femininity by taking advantage of the excellent facilities offered by the Relais de la Malmaison and enjoying a restorative session of pampering! Benefit from the advice of health and beauty professionals, indulge in a little emotional and physical fulfilment, and at the end you will feel radiant, serene, and your body and mind will be in total harmony.
Wellness, beauty and serenity with the Sensation'Elles
From 11:00 to 19:00 on March 8th, treat yourself to moments of utter tranquillity and deepen your knowledge of yourself at the Hotel Relais de la Malmaison. Our establishment pays tribute to femininity this year and has created a 100% harmony and beauty programme in order to preserve your youth, your form and enable you to radiate well-being. The association Les Sensation'Elles brings together talented women (makeup artist, osteopath, naturopath, sophrologist, image consultant...), who will give you their expert advice regarding how to be naturally sensational. You will learn insider tips on how to take good care of yourself, reveal and intensify your beauty, and better understand your body, as well as how to stay in shape in a gentle and sustainable way. Les Sensation'Elles are pleased to share with you their know-how and practical recommendations so that you will always look good and feel great. Meet these beauty magicians in our preview right here!
Isabelle MONTANÉ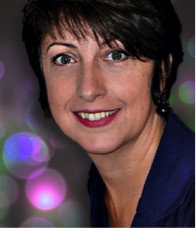 Isabelle, a professional makeup artist, is committed to helping you enhance your assets. Her allies are simple and fast makeup methods and tips that are 'Sensation'elles'!
Isabelle Montané
Professional makeup artist and personal trainer in caring relationships.
Creator of L'Atelier des Secrets.
06.60.82.25.50
Mail : montaneisabelle@gmail.com - Website : www.vieetprojets.com
Charline KNAPPERS
Charline practices gentle and therapeutic medicine and osteopathy. Become even more 'Sensation'elles' by learning how to know your body better.
Charline Knappers
Osteopath D. O. Specialised in perinatal, paediatric, emotional and K-taping osteopathy.
06.71.75.67.07
Mail : charline.knap@gmail.com - Website : www.knappers-charline-osteopathe.fr
Delphine CHARVOLIN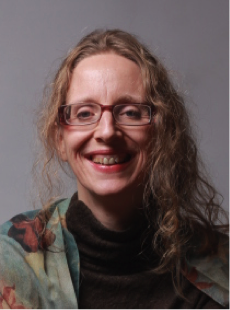 Delphine brings you effective solutions for taking care of your body. You need to feel good inside to be beautiful outside, and always more 'Sensation'elles'!
Delphine Charvolin
Naturopath and vitality coach.
06.66.01.42.08
Mail : delphine@plaisir-et-vitalite.com - Site : www.plaisir-et-vitalite.com
Sylvie NEUHOFF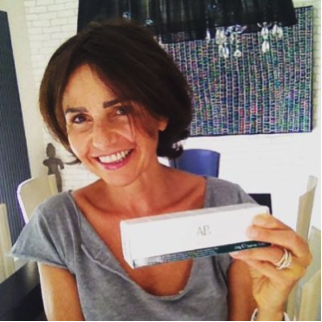 Sylvie presents the latest innovations in terms of health and is committed to helping you make the most of a unique and sensational experience. The difference will be obvious!
Sylvie Neuhoff
Independent Distributor Nu Skin and Pharmanex
06.16.15.43.42
Mail : s.neuhoff@lobi.fr - Site : http://www.sylvieneuhoff.nsproducts.com
Sophie VESOUL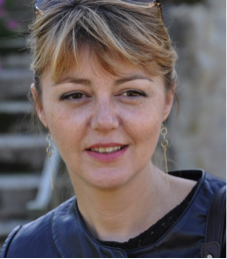 With your kind attention, Sophie will accompany you in your quest for relaxation and well-being. Take a break that is 'Sensation'elles'!
Sophie Vesoul
Sophrologist, consultant and trainer, positive psychology practitioner, specialized in stress management and sleep improvement
06.17.53.22.83
Mail : vesoul.sophie@gmail.com - Website : http://www.sophrologue-rueil.com
Valérie TERRAZONI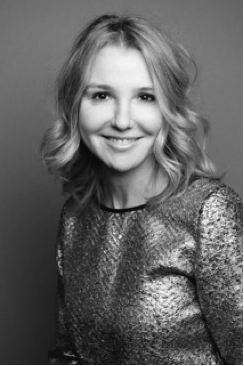 Thanks to Valerie's advice on fashion, you can understand how to always look your best. You are beautiful and 'Sensation'elles', so show it!
Valérie Terrazoni
Image consultant / personal shopper
06.09.04.28.48
Mail : valerieterre@wanadoo.fr - FB : Valérie Terrazoni
Beauty in all its forms at the Hotel Relais de la Malmaison
The Hotel Relais de la Malmaison will be your haven of peace on March 8th, 2017. At the same time as you enjoy the sessions offered by the skilled professionals of the association Sensation'Elles, you can also discover the facilities of our Spa by Sothys and its soothing and elegant decor. Those of you who are more sports and fitness inclined will be delighted to take advantage of our large park, where there are nearby opportunities to play tennis and golf. The fine food fans among you will certainly be seduced by our restaurant, which features delicious cuisine, both healthy and gourmet-oriented.
A haven of tranquillity at the gates of Paris
The Relais de la Malmaison is a 4 star hotel where you can relax and unwind. With the knowledgeable advice of the highly competent professionals of the association Les Sensation'Elles, you can learn to look after yourself with gentleness and a philosophical approach, improve your inner balance, and let your inner beauty shine through in your appearance.