Wedding: the Relais de la Malmaison says yes!
Published on 14 January 2017, dans Hotel
A wedding is an event that should be a treasured memory forever. This is why the Relais de la Malmaison provides you a magical place and a dedicated team working as one to turn this day into the most beautiful of your life.
Meet Laureline & Amandine
In the commercial department, the hotel devotes two privileged spokespersons for this kind of special events.
As a coordinator, Amandine Fournerie organises and coordinates every moment of your wedding. Discreetly, she shares with you this so particular moment of your life. She means to be reassuring during stressful moments and institutes climate of trust with the future wife and husband. For her, the bride's smile on D day and guiding the ceremony all along remain the most exciting part and turn out to be her reward for her personal and professional commitment.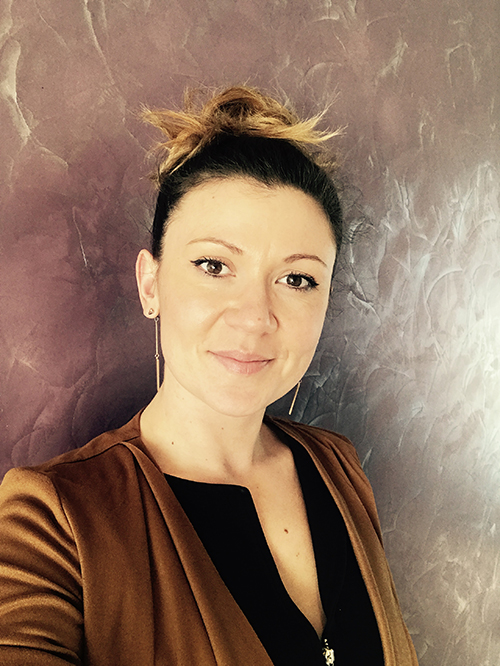 Amandine Fournerie
Matthieu and Aurélia
It was at the end of the summer, on August 21st, 2016, that Matthieu and Aurélia Rossi celebrated their union in the delightful surroundings of our establishment. When they talk about this special day, they describe: "A dream wedding day in a fairy tale setting. With stars in our eyes we enjoyed a wedding day fit for a prince and princess."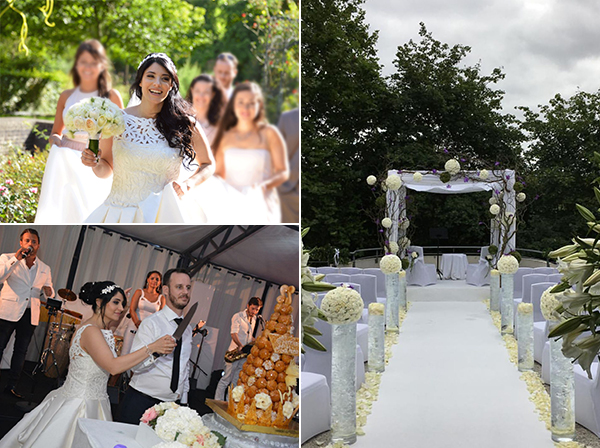 Matthieu & Aurélia
Christophe and Barbara
On September 10th, 2016, it's Christophe and Barbara Grenier that said yes to each other in the orangery: "We were delighted with the services provided by the Relais de la Malmaison for our wedding day, both for the evening in a beautiful setting and for brunch the next day on the terrace. Our guests were also delighted and all the messages of thanks we received were unanimous in their praise: the verdant setting, the decoration of the room and the cosy ambiance that it created, the entertainment provided by the musicians and the quality of the meals all combined to bring us a succession of unforgettable moments! The whole team of the Relais de la Malmaison took great care to listen to us and meet our expectations. We would also like to say that this wonderful day will always stay in our memories! A big thank you for everything."
Christophe & Barbara
William and Gloria
William and Gloria chose the Relais de la Malmaison as the place where they wished to celebrate their love. The date October 1st, 2016 will always remain engraved in their memory. Of their special day they said: "We had an unforgettable time at the Relais de la Malmaison for our wedding day on October 1st, 2016. Our loved ones also enjoyed the place. The Relais team was welcoming and caring throughout the evening. The bridal suite and the hotel's rooms were pleasant, and we all had a good night's sleep after a very well-refreshed evening! We will always have very fond memories of this place."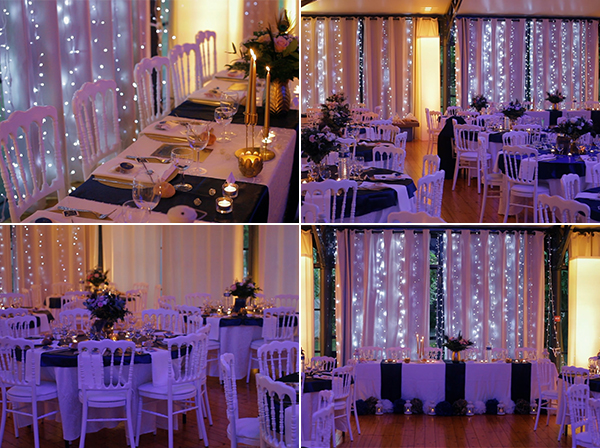 William & Gloria
A wedding trade show in Paris
Weddings are important events and if you plan to get married soon, bear in mind that the Salon du Mariage trade show will be held in the capital on January 28th and 29th.
"At Relais de la Malmaison, weddings must be imagined, prepared and most of all lived !"
---
Le Relais de La Malmaison, a 4 star hotel at the heart of Rueil-Malmaison, a few steps from Paris