Renovation: a new era for Relais Malmaison
Published on 14 September 2017, dans Hotel
The Relais de la Malmaison, an iconic establishment and dream residence set in two hectares of parkland in the Ile de France, is about to be extended and renovated.
Elegance and harmony 15 minutes from Paris
Located just a short distance from the capital in one of the chic suburbs that surrounds the City of Lights, the Relais de la Malmaison hotel is a delightful haven of peace and tranquillity that is appreciated by both tourists and Parisians. An oasis of well-being, you'll find everything you desire for a truly relaxing and rejuvenating stay. On the programme: a luxurious spa where you'll enjoy pampering treatments designed to rid you of stress and fatigue, a gastronomic restaurant where healthy dishes are a combination of delicate and innovative flavours, sports and training facilities including tennis with an adjoining golf course and swimming pool and, finally, a beautiful park filled with lush vegetation. All rooms and suites at the hotel are tastefully decorated in a refined and elegant manner that will immediately make you feel right at home.
Works at the Relais Malmaison - a superb new facelift
Although Hotel Relais Malmaison is already beautiful, the latest works are sure to enhance its appeal. This exceptional place was fully renovated by the owners in 2008 and, almost ten years later, they've decided to make it even more charming and comfortable. Because of its immense popularity, the Relais de la Malmaison plans to expand with 28 additional rooms including a luxurious 45 m2 suite. The spa, which is already pleasant and elegant, will get a makeover with a 180 m2 space dedicated to relaxation and well-being. You'll be able to enjoy treatments on your own or as a couple, thanks to the new double cabins.
The park gets ready for spring 2018
This major renovation project doesn't only apply to interior spaces. The two hectares of parkland surrounding the estate will be upgraded with the creation of new flower beds and lounging and rest areas. The park around the hotel Relais Malmaison is not simply a decorative addition, it's part of the hotel's framework and philosophy with an emphasis on ecology. The whole team is looking forward to the arrival of the spring season and the beautiful colours that it will bring.
L'Orangerie modernisée pour l'événementiel
L'Orangerie is the ideal setting for corporate or private events including cocktail parties, weddings, birthday parties, product launches or private gatherings. Modernisation work on the building will provide extra comfort and functionality while preserving its original spirit.
The hotel will remain open during renovations – estimated at 6 months from October to April. The management requests that guests exercise patience as parts of the hotel and grounds may be under tarpaulins during this period. Our aim is to embellish a place that is dear to us and we sincerely hope that you'll take time to discover or rediscover the Relais de la Malmaison next spring. Our high-quality facilities will be even better and we look forward to welcoming you to an exciting new era for the Relais de la Malmaison hotel.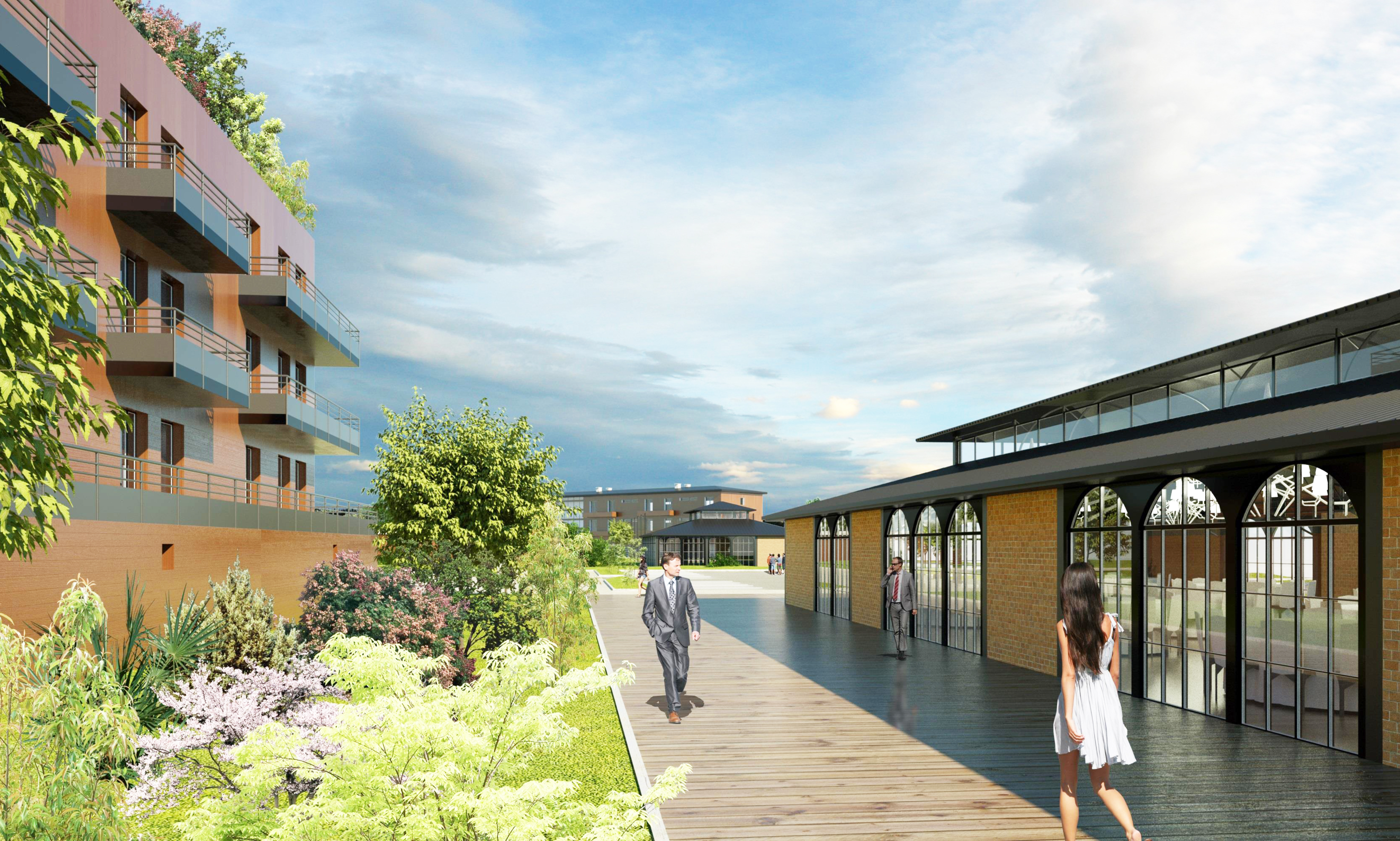 ---
Le Relais de La Malmaison, a 4 star hotel at the heart of Rueil-Malmaison, a few steps from Paris