Exhibition: Anne Sophie Bettembourg at the Relais de la Malmaison
Published on 9 May 2017, dans Hotel
The Hotel Relais Malmaison, a place of tranquillity and well-being just a few minutes from the Défense business district of Paris, opens its doors to Anne Sophie Bettembourg, painter-photographer and Rueil-Malmaison resident for 18 years. Anne Sophie has been driven since childhood by an intense need to express herself. She draws her considerable energy from the emotions she experiences in life and directs it into the art forms, such as dance, music or painting, through which she reveals herself. The Hotel Relais Malmaison invites you to discover fifteen paintings of unusual style and originality created by this remarkable artist.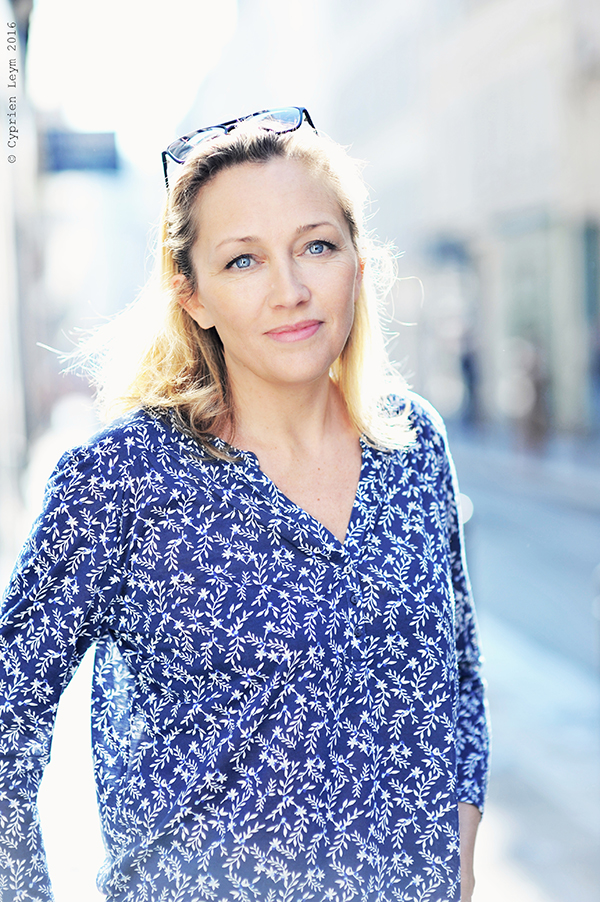 Anne Sophie Bettembourg; passion dancing at the end of a brush
For the last two years, Anne Sophie Bettembourg has been taking painting courses at the Ecole Nationale Superieure des Beaux Arts in Paris, where she works tirelessly to improve her technique and grow artistically. For this born artist, the work emanates above all from the mind and the heart; the engines that power her creative drive. Art in all its forms has had a significant impact on her life, especially in her youth. First she studied piano at the Levallois Perret Conservatoire for 8 years, then classical and contemporary dance for two years. Dance is for Anne Sophie Bettembourg a thread that runs through her life. A student for 7 years of the Graham technique, Anne Sophie practices in the heart of the Marais in Paris, finding dance to be a complete, rich and ideal means of expressing herself. Dance, as associated with the emotions that have coloured her life, has thus forged the creative energy of this painter, who is equally at ease with acrylics and watercolours.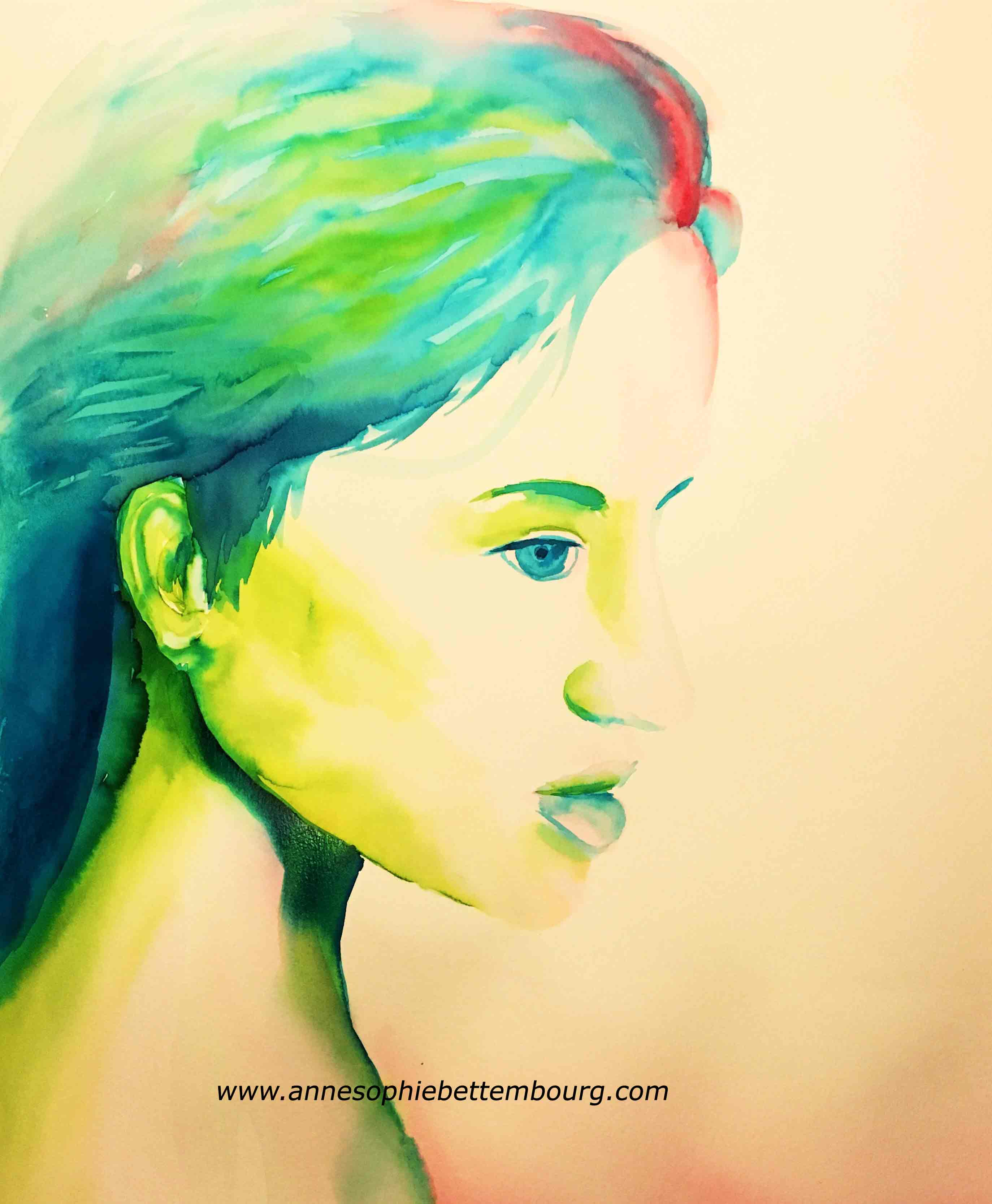 Original creations on canvas or acrylic glass
A world away from classical watercolours, Anne Sophie's works are incredibly original and push the envelope in this field of creative endeavour. Those who have seen her many exhibitions in Paris and its suburbs have come to realise this. She particularly likes to play with materials and colours to give birth to dynamic and colourful nudes, creating the most beautiful effects on acrylic glass. She loves experimenting with new techniques and uses her life experience and creativity combined in a complex way to deliver profoundly expressive results on the canvas at the right time. Her works, leaving nothing to chance, are all part of the story and the changes in her life. They are inspired by her daily journey as a reflection of her soul, but before taking shape and life they are contemplated for months.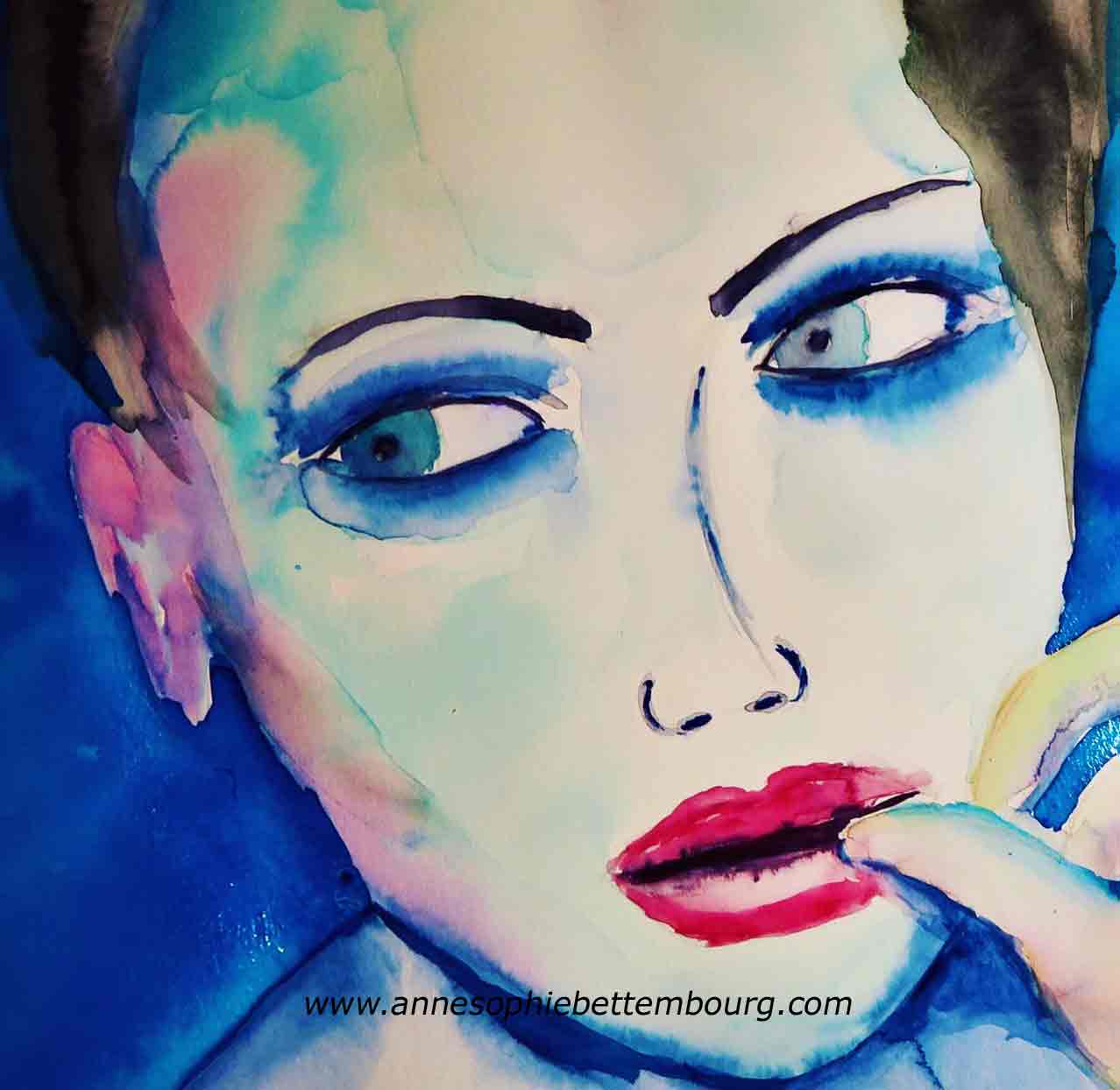 Anne Sophie Bettembourg's exhibition illuminates the Relais
The Relais Malmaison is delighted to welcome for a time the works of Anne Sophie Bettembourg, who brings warmth and design to her paintings. These fifteen canvases or creations on acrylic glass could not find a better showcase on the banks of the Seine. Among these works are watercolours such as 'The Talker', 'Ghost', 'Siren', 'Blue Lost' and original creations on acrylic glass such as 'Blue', 'Sepia', 'Exhaustion', 'Worry', 'Brain of Ice', 'Sadness' and 'Pirate'. The originality of this new kind of artist comes from creations on acrylic glass offering a brilliant and modern rendering transcended by bright colours. One finds in most of the works exhibited at the Relais a passion for the portraits and the nudes born of the love of this artist for dance, an art which is above all a language of the body. Discover works that are beautiful, original and innovative. You will be enthralled by the creations of our most famous Rueil-Malmaison resident.
---
Le Relais de La Malmaison, a 4 star hotel at the heart of Rueil-Malmaison, a few steps from Paris